Visiting Guide
Visitors play an important role in patientsí recovery. They can act as a companion, advocate and helper. It is important that your loved one and the other patient, if they share a double room, get the rest they need during their hospital stay. To provide for that rest and a healing environment for patients, we recommend a maximum of two visitors at a time. Larger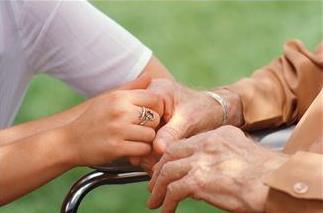 groups of visitors can sit in our waiting area near the main entrance, and then rotate who visits with the patient.
We welcome you to visit any time, but we encourage you to visit between 11 a.m. and 8 p.m. to ensure a quiet, healing time for our patients.
Please follow these guidelines during your visit:
All visitors must wash their hands or use the alcohol hand rub in the patientís room before visiting a patient.
People with colds, sore throats or other contagious diseases should not visit.
Visitors are asked to maintain a quiet environment.
Please be considerate of both patients in semiprivate rooms.
Children under the age of 12 are not permitted on the nursing floor.
If the patientís door is closed or the curtain pulled, check at the nurseís station before entering the room.
Visitors may be asked to leave the room during exams and tests.
Please check with the nurse before bringing any food or drink to patients.
Please do not use the patientís bathroom. Visitorsí bathrooms are located just off the patient hallway.
Terminally or critically ill patients may have modified visiting hours.
Physicians may allow exceptions to the visitors policies.